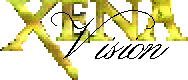 Links to non Xena site's
Here is my links page for non Xena site's. I hope you find what
need, if not email me and I'll find it for you. Or if you have a
link that you think show be here (or on the Xena link's) email
me the URL as well as a description and I'll add it.
---
Net Central A very friendly chat place with lots of rooms.
You'll find me there quite a bit, however I no longer go by the
handle ZenaOWP. I use the handle Goddess_Of_Fire, so if you
see me just say hi!
Games Domain As you can guess this is a game's site. It has
games for both Mac and PC. Also it has cheats for some game's,
reviews and desktop themes. Have fun!!!
just about anything you'd want.
ScreenPix A screen saver that plays JPG's and BMP's. Was
given to me by Greg Dear,.... Thank you!
EZ Viewer A image viewer that can also convert GIF's into
JPG's, among other cool feature's. Thanks again to Greg for
providing this link.
out my Original Warrior Princess page for link to Sports Select.
---
| | |
| --- | --- |
| Back To Xena-Vision | Email Me |
---
Disclaimer: Xena Warrior princess and Hercules and the sole copyright of MCA
Universal Studio's. This site is a non profit site and was created ONLY because of my
love for the show, and is not intended to infringe on that copyright.